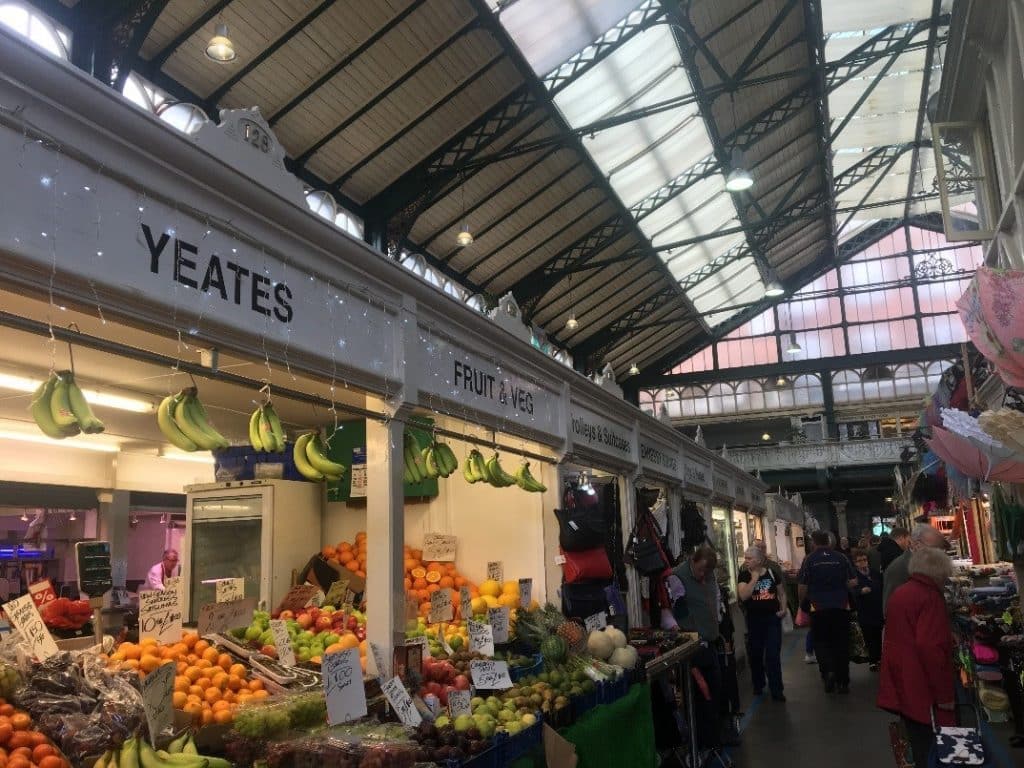 I am undertaking research on sustainable food citizenship, what this concept means and what the barriers and opportunities are to achieving it. I completed my secondment at the Sustainable Places Research Institute of the University of Cardiff, UK, between April – July 2017 under the guidance of prof. Terry Marsden and dr. Abid Mehmood. The overall aim of my secondment was to complete the bulk of my data collection in the form of interviews and focus groups with local residents, to understand the psychosocial and structural influences on their food opinions and behaviours.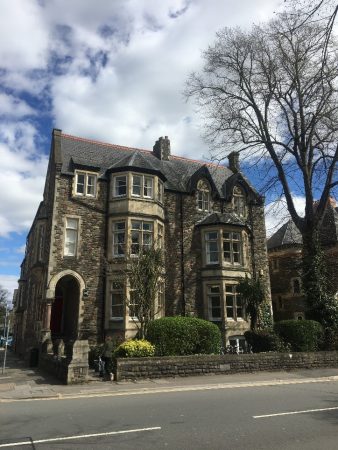 Food Cardiff
Cardiff is a bustling and dynamic city that is home to the Welsh government who is committed to solving social and environmental problems through the implementation of the Wellbeing of Future Generations Act. Food plays a large part in such efforts and Food Cardiff is a food movement that helps people participate in the food system and access sustainable food. Nevertheless, obesity and food poverty are still significant problems in the city. My interviews, therefore, sought to give a voice not only to those actively involved in sustainable food, but to the average food consumer too. As a result, my participants ranged from people opting for convenience food, to people growing almost all of their food.
Photovoice
Through direct contact and various internet advertisements, I recruited 5 groups of people willing to take part in my research, which started with photovoice (or participatory photography). This was one of the most interesting parts of my data collection. Each participant was asked to take several photos of their relationship with and opinions about food so that they could be discussed during the interviews. This resulted in some fascinating insights into their thoughts, behaviours and needs, and many participants expressed having enjoyed the process as it helped them access feelings that they were not previously conscious of.
Diversity
I also found the diversity within and between my groups particularly interesting. For example, one was a hyper-masculine group of young rugby players in which one was struggling to be a vegetarian amongst the social pressure to eat meat in the rugby culture. Another example was the difference in awareness between some groups, with some not knowing was organic food was, to others refusing to eat anything mass-produced. Although some discussions led me to feel somewhat disheartened on a personal level, ultimately, my research seeks to reflect the reality, not the ideal. It is important that all views be heard so that the appropriate solutions for all can come to light. In addition to 25 interviews and 5 focus groups, I interviewed 2 key informants– Steve Garrett of Riverside Market and David Morris, the head of the food division at the Welsh Government.
Co-production & fuzzy goals
Alongside my data collection, myself and 5 other ESRs also took part in a week-long co-production workshop hosted by the Institute and the Welsh Government in April. Around 40 panel members, front line staff, managers and other stakeholders attended the workshop. The ESRs contributed to the workshop and made notes of important questions and ideas, in order to write a summary that will be taken forward by the Welsh Government for next steps. One particular concept that was shared as useful to co-production resonated with me – 'fuzzy goals' is the idea that having fixed and monitored goals may hinder progress. Rather than traditional monitoring and evaluation with set indicators and expected outcomes, a 'fuzzy goal' allows for creativity emerge and adaptation based on unexpected events. Upon reflection, I can recognise that I have been employing 'fuzzy goals' throughout my research without even realising it. I have set myself wide objectives, but I have let myself be rather flexible in how to get there.
All in all, this secondment was a great success and really allowed me to perfect my interviewing technique and to facilitate focus groups for the first time. I found the Sustainable Places Research Institute to be the ideal base for me during my secondment. It allowed for the perfect amount of guidance and freedom to access the expertise of those based there, and to focus on my data collection. I was very appreciative of the opportunity to get to know another academic environment and to go to seminars and workshops put on by the university. I also enjoyed getting to know a big city like Cardiff and trying to understand some of the achievements that citizens and institutions have made with food, as well as the struggles yet to overcome.