This project studies commoning in common lands in Northwestern Peninsula (North Portugal and Galicia, Spain).
Commoning is the process of negotiation needed to collectively use, take care and responsibility of natural resources; as well as to distribute the benefits accounting for the well-being of the community as a whole (Bollier 2016; Gibson-Graham et al. 2016).
Common lands (called Montes Vecinales en Man Común in Galicia and Baldios in Portugal) are a regulated community-based property. They have a Germanic origin: they are opened to anyone that starts living in a particular parish and expires when moving away. As such, they bring forward a different way of relating to nature. Nature is for the sustenance of the community, nor for individual's market exchanges or capital accumulation (Singh 2018). The challenge now is to re-build these community relations when they have been eroded.
The objective of this project is to explore how commoning occur in common lands, its impacts on human-forest relations and how can commoning be promoted through policy and research. Through this, the project shows and promotes alternatives to private-based eucalyptus plantations contributing to an increased frequency and intensity of fires, a continued depopulation of rural areas and a loss of biological and cultural diversity.
Theoretical angles included:
Commoning literature allowed to understand common lands as sites for sustainability transformations (beyond environmental sustainability). Commons are spaces where alternative ways of relating to others and nature can be nurtured (Gibson-Graham and Roelvink 2010; Singh 2018).
Practice-based theories on institutions allowed to account for the agency and capacities of actors on shaping places. Institutional change occurs when actors creatively piece together different available resources (Cleaver 2012; Arts et al. 2013).
Storytelling about place, coupled with video and community mapping, intended to make visible existing affects among humans and nature and motivate commoning (Lydon 2003; Jeannotte 2016).
The research followed a case-study approach:
Teis common land, Galicia (Spain). They try to restore Galician native forests and societal connections to them via communitarian and school activities (read more here).
Carballo common land at Lugo province. They manage their common land with a focus on forest multi-functionality (pig and horse raising in forests, honey, pastures, festivities and training activities) (watch it here).
Ansiães common land, at Marão Mountains, Porto District. They want to start activities to fight against depopulation (watch it here).
Methods included semi-structured interviews coupled with event tracing, participant's observations, visual methods for storytelling (affective mapping and video making) as well as workshops.
News
Researcher: Marta Nieto Romero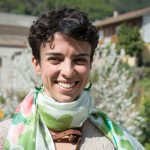 Email: marta.nieto@ua.pt
Website: LinkedIn/martanietoromero
Host: University of Aveiro
Supervisors: Dr. Sandra Valente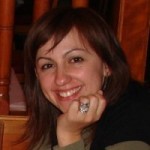 Co-supervisor: Prof. Talis Tisenkopfs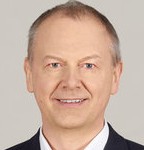 1st secondment: Royal HaskoningDHV
2nd secondment: University of Latvia