This research project focuses on Green Care practices: a diverse number of activities carried out in nature to the aim of providing therapeutic, social inclusion, pedagogical and leisure benefits to different target groups.
The empirical work is based in Finland, where Angela works in partnership with three small communities of practitioners:
a nature-tourism company offering sports-based, educational and leisure activities in forests and lakes to private customers;
an ecological sheep farm involving a group of mentally disabled people in animal care and farming activities for therapeutic reasons;
a biodynamic farm engaging different target groups in farming practices for social inclusion and pedagogical purposes.
Angela looks at Green Care from three main theoretical and conceptual angles:
Sustainability entrepreneurship in places: by engaging closely with practitioners and their networks, the research investigates the cross-sectoral collaborations and strategies mobilized to realize the practices, and the values, motivations, visions underlying them;
Place-based regeneration: by investigating the role of place in enabling and motivating different kinds of practices, the research inquires over the capacity of Green Care to contribute to processes of social inclusion, learning and empowerment via human-nature connection;
Caring as transformative paradigm: delving into the literature on care ethics and caring practices, the research aims to inform and expand the current debate on sustainability transformations and regeneration.
Inspired by action-research methodologies, Angela employs a strong participatory approach and experiments with:
Semi-structured interviews coupled with participatory mapping;
Participant observation;
Photo-voice with vulnerable groups;
Co-creation workshops following Theory U processes, including art-based methods.
Keywords: Green Care; social entrepreneurship; sustainable place-shaping; transformation processes; caring practices and ethics; social inclusion; participatory approaches; Finland.
News
Researcher: Angela Moriggi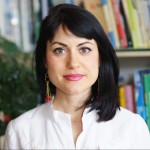 Email: angela.moriggi@luke.fi
Website: https://www.facebook.com/AngelaMoriggiResearch/
Host: Natural Resources Institute Finland (LUKE)
Supervisor: Dr Katriina Soini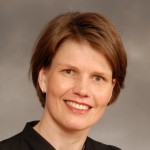 Co-supervisor: Dr Dirk Roep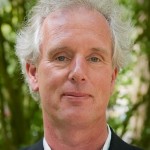 1st secondment: Wageningen University
2nd secondment: Except
: