Forthcoming
Once Upon the Future: Everyday Adventures that Change the World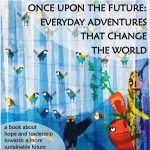 With great enthusiasm and dedication, a team of six SUSPLACE fellows (Anastasia, Alessandro, Angela, Kelli, Lorena and Marta) has been engaged in the writing of children's stories inspired by their research projects. After more than a year of work, they are happy to announce that they are almost done!
For more information, check their beautiful leaflet. To support the team, please follow them on Facebook (@UponFuture) and Twitter (@UponFuture).
Published
Engaging Youth in City-Region Development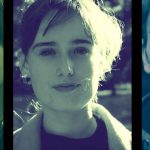 What happens if you involve young people in decision-making about the areas where they live? This is the key question that guided SUSPLACE fellow Lorena Axinte during her research in the Cardiff Capital Region.
Follow her footsteps and find out more in this short movie!
Revitalising Agenskalns Market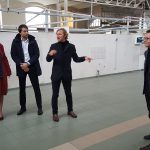 In September 2018, Kalnciema Quarter invited the SUSPLACE consortium to think along and develop a set of practical ideas and policy proposal for the re-development of Agenskalns market, Riga.
Watch this  video for an impression and summary of the event.
To learn more about the outcomes, please go to the full report:
Full Report_Revitalisation of Urban Spaces_Riga_Sept 2018
Citizen Initiatives in the Post-Welfare State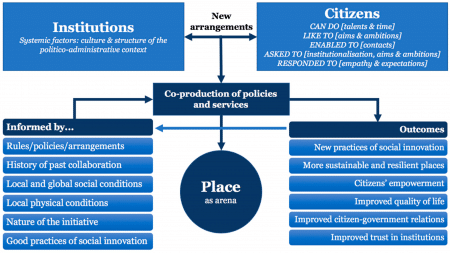 In the recently published article Citizen Initiatives in the Post-Welfare State , SUSPLACE researcher Diogo Soares da Silva  reflects on the role of citizen initiatives in shaping sustainable places. The article is based on the outcomes of the research project The Energetic Society and was co-authored by prof. Lummina Horlings and prof. Elisabete  Figueiredo. The article belongs to the Special Issue Civic Enterprises, the Co-Production of Public Governance and the Prospects for Democratic Renewal in Europe of Social Sciences.
Arts-based Methods for Transformative Engagement: a toolkit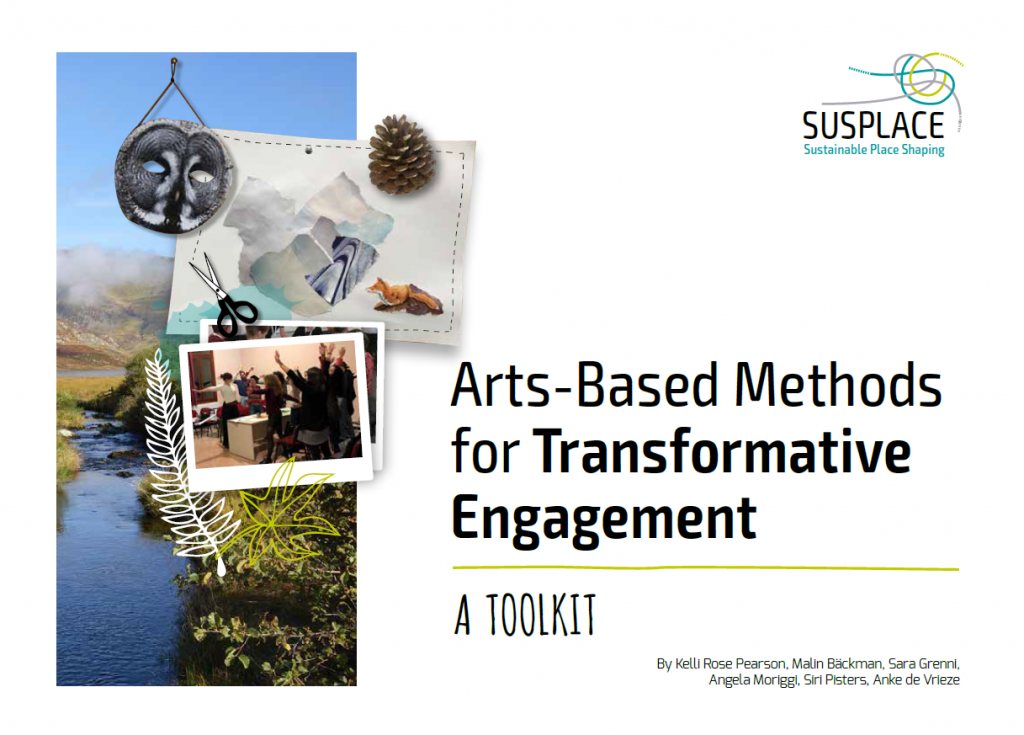 This open access toolkit offers a collection of almost 30 methods, practical examples, workshop outlines and tips for creative facilitation, as well as resources and relevant academic references. The ideas and methods collected in this toolkit are intended to support new ways of thinking and doing in our work as change agents towards regenerative societies.Compiled by a research team collaborating through the SUSPLACE Innovative Training Network, it is the result of our collective research and experimentation with creative and arts-based methods of engagement.
Download PDF and see full abstract
Sensed Place – A Documentary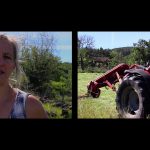 This documentary is the final product of a co-production between Catia Rebelo, the Binaural Association and the video participants. A collaborative visual multi-method was carried out with 11 participants who, during the shootings, lived in Carvalhal de Vermilhas, Portugal. The method comprised the following stages: 1) a group of individual stories/narratives about the place and their identity was collected and video-taped; 2) the selected participants watched individually their own short videos to attest its accuracy and share their feelings and impressions about it (film-elucidation); 3) a focus group activity with all participants dived into two groups, who watched the composite film (all the stories were put together by the researcher and the Binaural association). Afterwards the participants reflected and discussed questions about place attachment and place shaping agency.
Sustainable place-shaping in theory and practice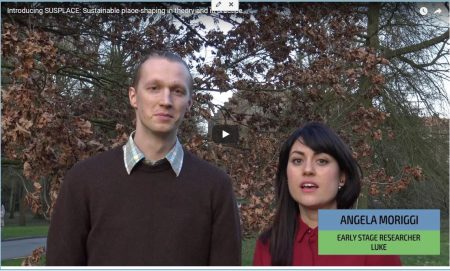 Co-created by SUSPLACE researchers, this video introduces Sustainable Place-shaping in theory and practice.
SUSPLACE: A Research and Training Network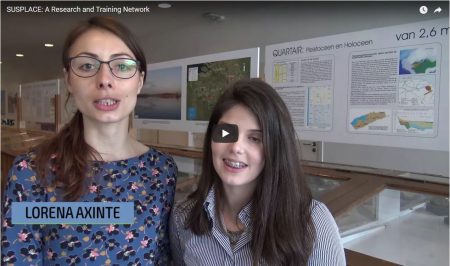 This short video introduces SUSPLACE, a MSCA Innovative Training Network funded by the EU, that trains 15 Early Stage Researchers in innovative, interdisciplinary approaches to study and further enhance sustainable place-shaping practices.
Culture in Sustainability: Towards a Transdisciplinary Approach

The volume 'Culture in Sustainability: Towards a Transdisciplinary Approach', edited by Asikainen et al. (2017), addresses the role of culture in transformations to sustainability. Contributors include SUSPLACE senior scientists dr. Katriina Soini and prof. Lummina Horlings.
key words: sustainability, culture, social learning process, cultural sustainability, public participation, heritage management, historic urban landscape, aesthetics, artist researchers, artful empiricism