Arts-based Methods for Transformative Engagement: a toolkit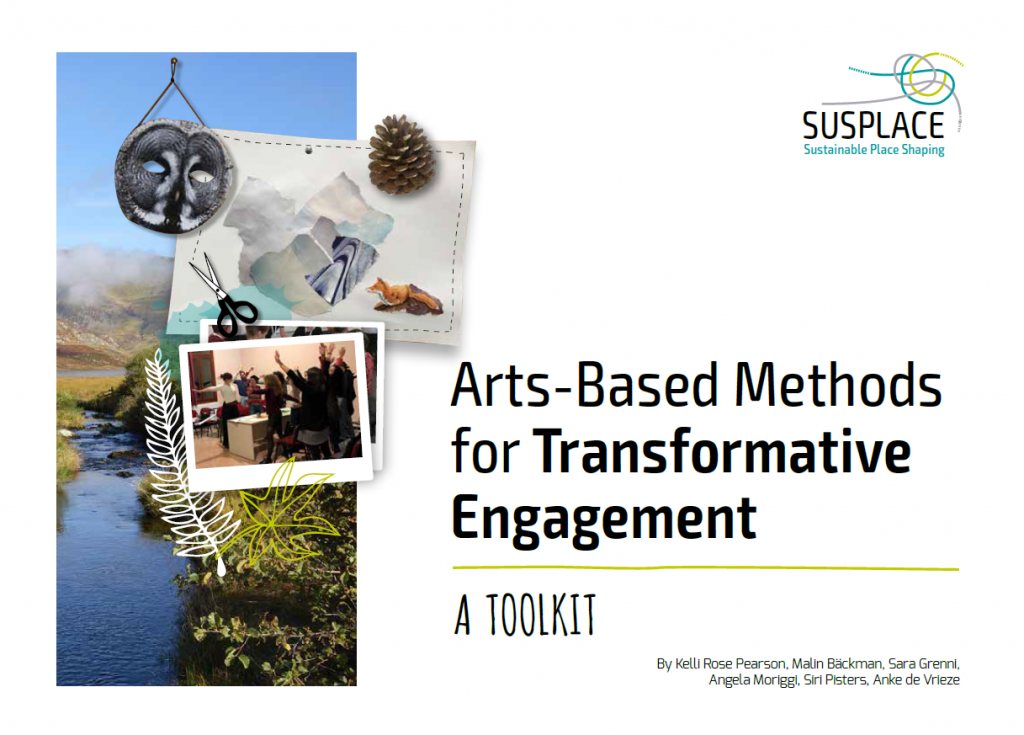 This open access toolkit offers a collection of almost 30 methods, practical examples, workshop outlines and tips for creative facilitation, as well as resources and relevant academic references. The ideas and methods collected in this toolkit are intended to support new ways of thinking and doing in our work as change agents towards regenerative societies. Compiled by a research team collaborating through the SUSPLACE Innovative Training Network, it is the result of our collective research and experimentation with creative and arts-based methods of engagement.
Download PDF and see full abstract
Sustainable place-shaping in theory and practice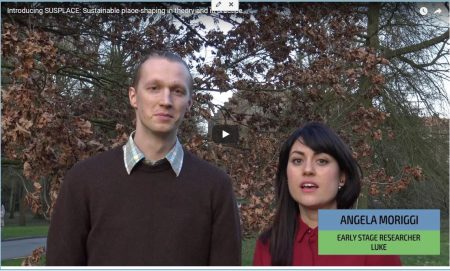 Co-created by SUSPLACE researchers, this video introduces Sustainable Place-shaping in theory and practice.
SUSPLACE: A Research and Training Network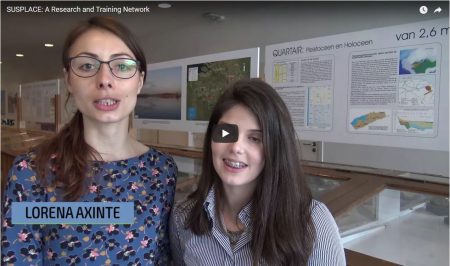 This short video introduces SUSPLACE, a MSCA Innovative Training Network funded by the EU, that trains 15 Early Stage Researchers in innovative, interdisciplinary approaches to study and further enhance sustainable place-shaping practices.
Culture in Sustainability: Towards a Transdisciplinary Approach

The volume 'Culture in Sustainability: Towards a Transdisciplinary Approach', edited by Asikainen et al. (2017), addresses the role of culture in transformations to sustainability. Contributors include SUSPLACE senior scientists dr. Katriina Soini and prof. Lummina Horlings.
key words: sustainability, culture, social learning process, cultural sustainability, public participation, heritage management, historic urban landscape, aesthetics, artist researchers, artful empiricism