The project 'Re-grounding of practices' assumes that to foster the active and innovative use of local resources, as well as the involvement of all the stakeholders and actors are fundamental aspects of place-shaping in a sustainable way. The aims of the project are to analyze innovative practices of sustainable place-shaping in the so-called 'Aldeias de Magaio' Network, in Portugal, which can be seen as a form of endogenous development rooted in natural, economic and social local resources. The project aims to understand the factors which influence the production and use of traditional products, including the role of actors, agents and consumer demands and the impact on local communities.
The use of local products and resources (food, crafts, architecture, landscape elements, natural assets) is a fundamental aspect of sustainable local development. To assess the ways of production, involving the producers and other local agents, to understand the ways in which each product and resource may be used or enhanced (through innovation processes and business opportunities and models' development) in order to appeal to consumers and producers' needs and expectations, to assess the impacts that these processes may have in local communities, are, among others, of paramount importance to re-ground practices, to promote the value of 'localities' and to design new ways of communication and dissemination of local products and resources as well as to contribute to shape more sustainable places.
New ways of communicating and disseminating local products in global markets as well as the analysis and understanding of the impacts in local communities are the main expected results from this project.
News
Researcher: Alessandro Vasta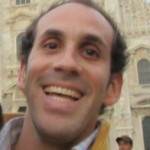 Email: a.vasta@ua.pt
Website:
Host: University of Aveiro
Supervisor: Dr. Elisabete Figueiredo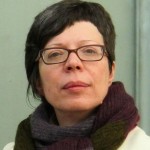 Co-supervisor: Prof. Hilkka Vihinen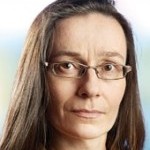 1st secondment: Binaural-Nodar
2nd secondment: Natural Resources Institute Finland (LUKE)