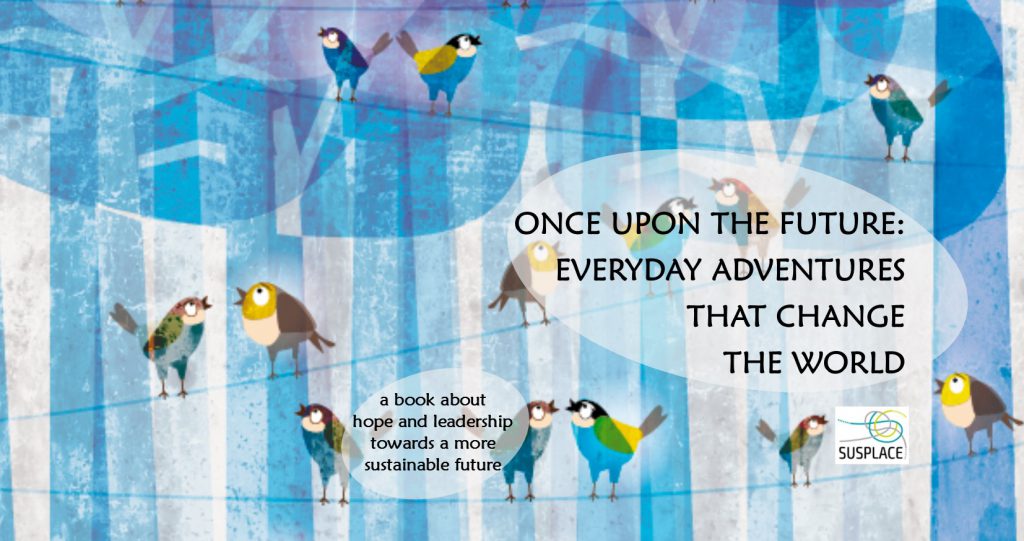 Can you produce a children's book as part of an academic research project? Yes, you can! With great enthusiasm and dedication, a team of six SUSPLACE fellows (Anastasia, Alessandro, Angela, Kelli, Lorena and Marta) has been engaged in the writing of children's stories inspired by their research projects. After more than a year of work, they are happy to announce that they are almost done! Preliminary title of the book: Once Upon the Future: Everyday Adventures that Change the World.
If you want to find out more and support the team, please find them on Facebook (@UponFuture) and Twitter (@UponFuture).
Part of the team will present their work at the biggest Children's Book fair in Europe, the Bologna Children's Book Fair (1st April- 4th April). To promote their book concept and get in touch with publishing houses, they created a beautiful leaflet. Please help them spread the word!
If you have any tips or ideas regarding publishing, publishing houses (related to sustainability) or otherwise, please get in touch with the team at storiesforfuture@gmail.com.