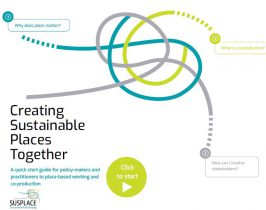 This guide sets out why place-based participation can help to deliver more sustainable futures and how policy-makers and practitioners across a range of different policy areas can support this through well-designed participative work with communities.
Taking the practical examples from the work of SUSPLACE and the knowledge of its partners , this interactive PDF allows you to read the guide as a normal paper or to navigate 'web-style' through the ideas and examples. It introduces the benefits and do's and don'ts of place-based working and of co-producing outcomes with communities. It guides you through the process of planning place-based working and it offers a menu of different participative methods to suit different aims and needs. All the methods are illustrated with case study examples to bring them to life and all have links to the fuller cases to allow you check their relevance to your own context.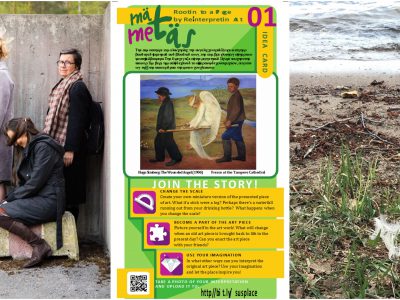 During the SUSPLACE Final Event, I hosted a practice session called 'Rooting to Place by Reinterpreting Art'. In this blog, I reflect upon the method I used and present the visual outcomes of the workshop. The method, called Mätäsmetäs, was based on a project that took place in 2014 in three recreational forest areas. The main idea of the project was to reinterpret forest themed art in literature in the forest areas. For #SUSPLACE2019, a new adaptation was created: this time the sources were pieces of art and culture related to the history of Tampere.