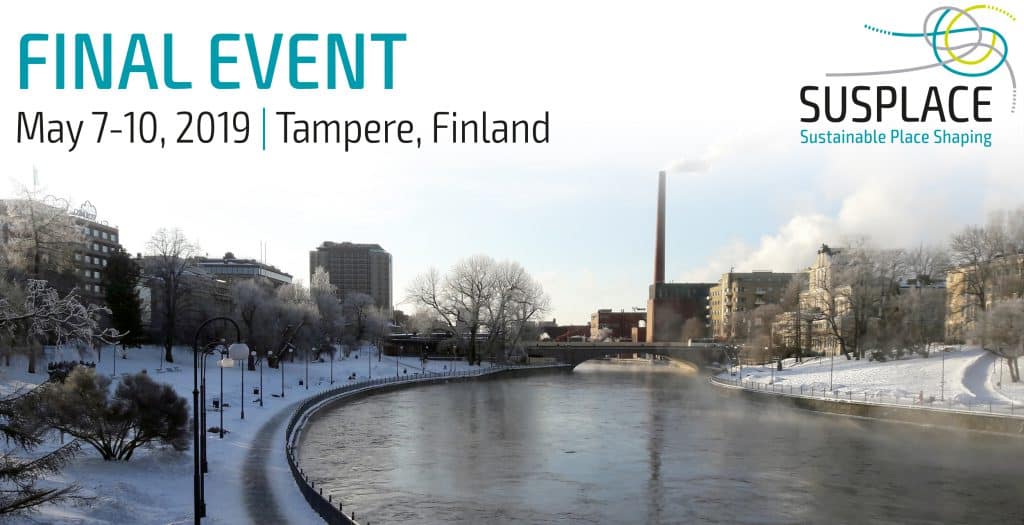 Photo: "Tammerkoski", by Tampereen kaupunki / Satu Aalto, 2018. Used under CC BY-NC 2.0
The SUSPLACE Final Event "Exploring places & practices through transformative methods" took place in Tampere, Finland from May 7 to 10, 2019.
The Event was inspired by the desire to explore new ways of engaging with communities by means of experimental and unconventional research methods and approaches, to shape places towards desired futures.
Organized to celebrate and share the results of the four-year European MSCA ITN project SUSPLACE, the event brought together an enthusiastic and engaged group of around 70 international participants. For three days, we delved into discussions through various forms of interactions, such as plenaries, panel discussions, artistic expressions and performances, and field trips to Finnish case studies. All activities were structured according to the underlying themes of the event: Disruptive and creative methods; Engaging people and Ethical doings.
To learn more about what happened during the event, read our VISUAL STORY with images and tweets.
And check the blogs written by participants:
Videos of the event and the keynotes speeches will be made available soon.