The project "The energetic society" aims at understanding the potential and limitations of citizen initiatives in shaping more sustainable places by looking at the institutional arrangements between citizens and governmental institutions. We define "citizen initiatives" (CIs) as self-organised, citizen-led collective actions in which citizens themselves define the goals and how to achieve them, independently from governmental institutions, but often in co-production with them.
This research is conducted through a cross-country comparative study of citizen initiatives in three different European countries with not only different economic and societal challenges, but also very distinct cultures of planning, government, and citizen engagement: the Netherlands, the United Kingdom, and Portugal. The case studies correspond to three local energy initiatives started by citizens in each of the countries: WindpowerNijmegen (Gelderland, NL), Awel Aman Tawe (South Wales, UK), and Coopérnico (Lisbon, PT).
The first published paper discussed the emergence of CIs in 21st century Europe in the context of the erosion of the traditional European welfare state, with civil society taking over certain roles that were once confined to governmental actors. In this paper we have proposed a conceptual model of CIs and their role in shaping sustainable places, building in previous models by Ostrom, Bakker and Denters, taking into consideration their arrangements with governmental institutions and incorporating elements derived from the concepts of sustainable place-shaping and social innovation. The PlaCI model brings to the fore the importance of place in the relationship between citizen and government. We illustrate our arguments with empirical findings from the case studies carried in the three countries, highlighting the importance of the national institutional context in the success of CIs and of the existence of regional entities that can bridge local- and national-level policies and effectively finance and support initiatives.
Present and future research within the project incides in the role of citizen initiatives in the energy sector – known as Local Energy Initiatives (LEIs) or Renewable Energy Cooperatives (REScoops) – in enabling sustainable place-shaping, in co-production with governmental institutions. We will also discuss the role of LEIs as a possible pathway for an energy transition, what are the enabling conditions for fruitful collaboration with governments, which new arrangements are established, and assess who the relevant stakeholders are.
Keywords: community initiatives, self-governance, place-based initiatives, citizens' initiatives, collaborative governance.
Publications:
News
Researcher: Diogo da Silva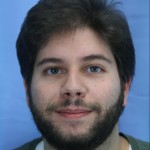 Email: diogo.soaresdasilva@wur.nl
Website:
Host: Wageningen University 
Supervisor: Prof. dr. Lummina Horlings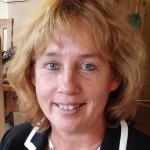 Co-supervisor: Dr Elisabete Figueiredo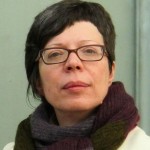 1st secondment: Sustainable Places Research Institute CU
2nd secondment: University of Aveiro