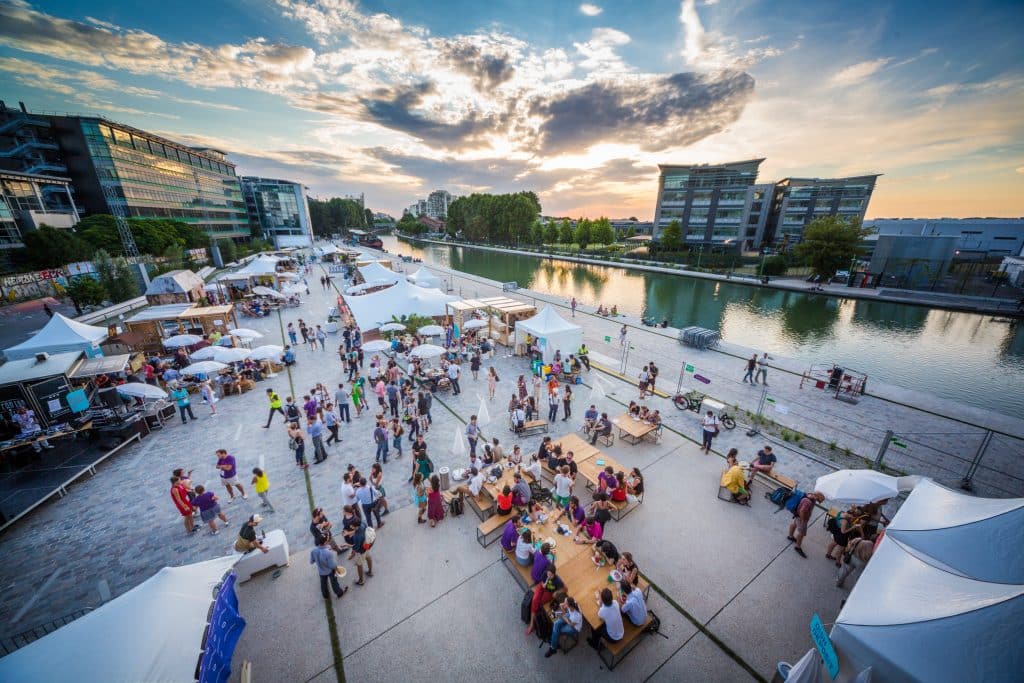 OuiShare Fest, 'not your typical conference'. Never has a conference's tagline so aptly described the experience an attendee is in for. There were no stuffy boardrooms, no saran wrapped sandwiches, no dry monologues from experts — none of that. It was really a festival. A festival of ideas and an ode to collaboration. As OuiShare Fest's website notes, it is a conference with a 'TED meets Burning Man feel' where around 2000 visionaries, entrepreneurs and change agents gather to create an eclectic and inspirational space to interact, collaborate and explore.
Festival vs. Conference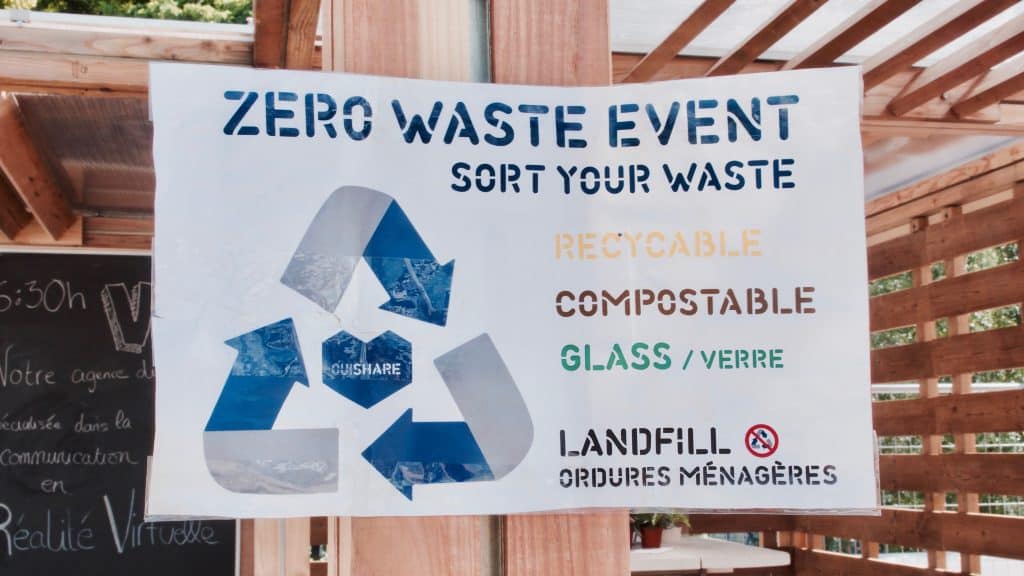 The infrastructure was a lot closer to a festival than a conference. Tents and compost toilets were set up, food trucks were lined up and the zero-waste mantra was upheld to its fullest. There were open talks, collaborative workshops, meditation sessions, pop-up artistic experiences and even spaces demarcated for self-organized sessions.
Collaborators Unite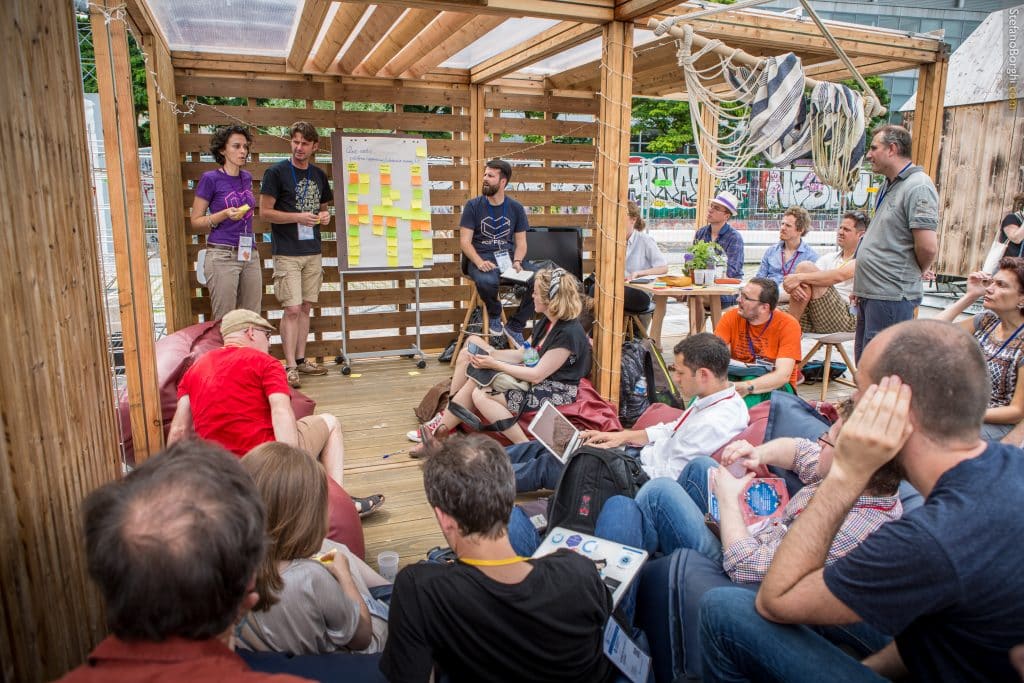 Though the participants ranged from policymakers and EU officials to creative superheroes and cypherpunks, they shared a common purpose: to share. The OuiShare fest has become the go-to conference for those who are embedded in the co-creation and co-working movement.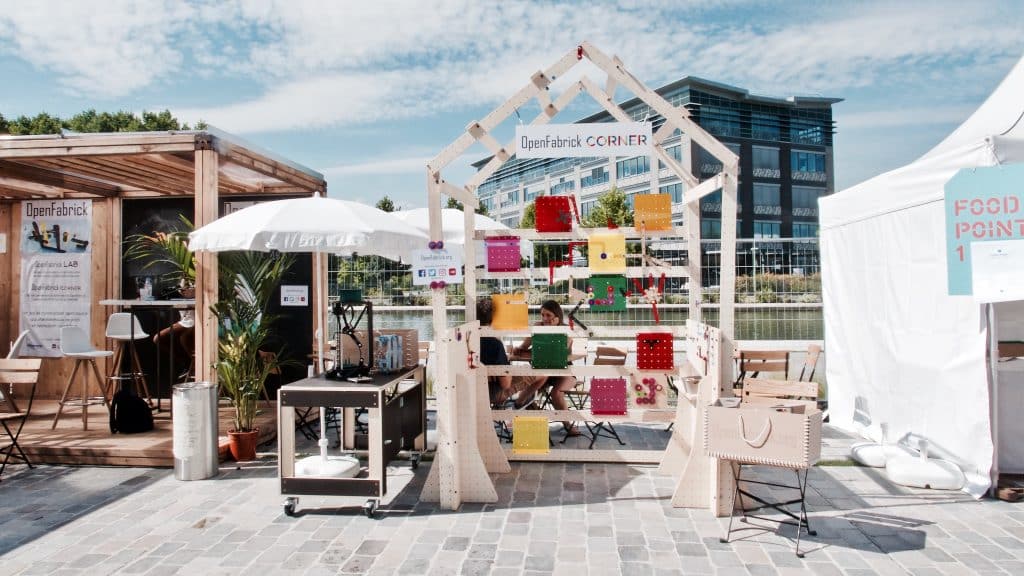 Everyone here gathered to explore the ways in which digital technologies and a more collaborative culture can address some of the pressing societal challenges of today. This year's theme put cities at the forefront of pioneering change: Cities of the world, Unite!
Some movements that are represented at the OuiShare Fest: Open source, open design, platform design, co-creation, self-organization and self-governance, civic tech, grassroots tech.
Interactive setups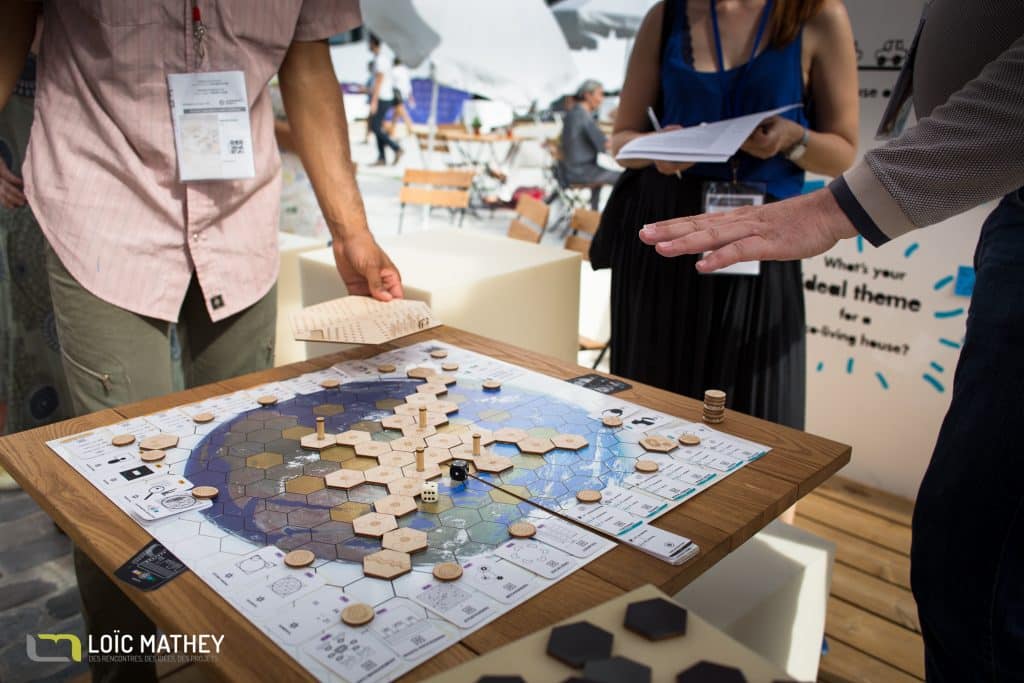 Whether it was games, fishbowls, world cafés, workshops or talks, interaction was inherent to every session I attended. For instance, the MEWEGAME (picture above) is an 'interactive board game which enables players to practice community skills'. Sharitories organized a workshop presenting challenges of six sharing project leaders while participants thought through obstacles and imagined collaborative experiments.
Some thought-provoking ideas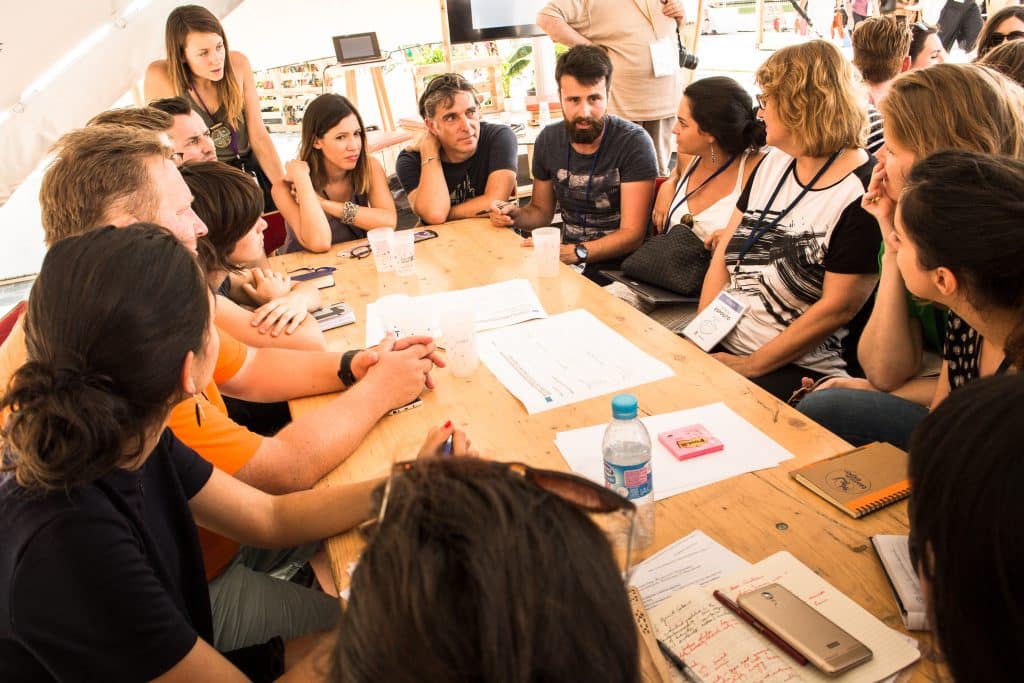 Though an exhaustive list of stimulating ideas and people I came in contact with at the Fest is impossible, I will briefly list some of the highlights. Pia Mancini and others spoke of using civic tech and platform coops to inspire public debate, voting, reach consensus and rewire democracy. We learnt about how to take civic tech beyond just 'a gadget for participation', but as a tool for collaboration. Francesca Bria talked about Barcelona's efforts and strategy for digital sovereignty by systemically including citizens in decision-making at the city-level. Permanent Future Lab showed us many ways that technologies can enable the sharing economy, such as open-source bike sharing. A jointly organized workshop by Sharable, IdeasForChange, OuiShare , myself and some others focused on applying Peer-to-Peer principles in the service design for housing, mobility and energy sector.
Final Reflections
 
There is something very special about OuiShare Fest that is hard to pen down. It is one of those sacred places where the feeling of community and shared inspiration is pervasive in almost all activities. For me, the Fest was not just about exploring the incredibly innovative ways people are enabling societal change. It was also about developing real connections –both with people and ideas.
All photos by Ouishare (Stefano Borghi under (CC BY-SA 2.0))