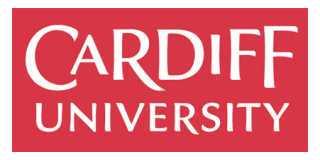 The SUSPLACE position of Early Stage Researcher (ESR) in 'Connected Learning Spaces' has recently opened up again. We are currently looking for an ESR to be appointed for the remaining 10 months. The position is hosted at Sustainable Places Research Institute of Cardiff University, Wales and open for application till June 16, 2018.
Please find the full job description and the possibility to apply here.
Research project: Connected Learning Spaces
The research objectives are to explore the significance of place within learning experiences for sustainability from the starting point of the physical and natural spaces of University campuses as a living laboratory to increase connectivity and engagement between university students and local communities. The project aims to 1) Develop skills and knowledge of kinaesthetic learning 2) Its application to sustainable place-shaping through practical activities 3) Devise new ideas for place-based learning through University institutions as Living Labs.
The ESR will be responsible for:
Performing research on the described topic based on a research proposal which will be assessed by the host Institute
Following the SUSPLACE training programme
Participating in the SUSPLACE meetings, co-organising specific activities
Contributing to communication and dissemination products, for example by giving presentations, and making scientific findings accessible to field partners.
The post is full time (35 hours per week) and is a fixed term post for a duration of 10 months, starting 1st August 2018.
Additional information about the ESR project and SUSPLACE programme can be obtained from:
Formal eligibility criteria
You are eligible as an Early-Stage Researcher (ESR) if you are, at the time of recruitment (i) in possession of a university Master degree, and (ii) have a maximum of four years of full-time research experience, including any period of research training. This is measured from the date when you obtained the degree which formally entitles you to embark on a doctorate, either in the country in which the degree was obtained or in the country in which the research training is provided. Selection is, thus, based on professional experience in research, not on age. ESRs should not be PhD holders.
Candidates may be of any nationality.
Because the Marie Curie schemes are designed to encourage researcher's mobility to improve career perspectives, a mobility criterion applies for recruitment: by the time of recruitment, researchers must not have resided or carried out their main activity (work, studies, etc.) in the country where they apply for more than twelve months in the last three years. Short stays, such as holidays, are not included.
More information can also be downloaded here:
1. General information about the SUSPLACE Programme and 15 Research vacancies
2. Detailed information pack for applicants
More general information about the Marie Curie Actions programme is available at EU-website MSCA ITN.