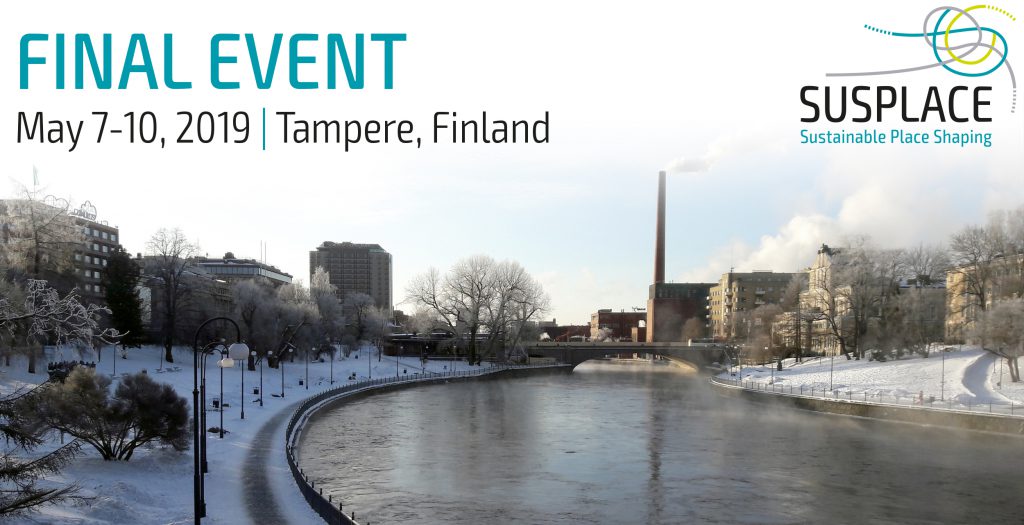 May 7-10 2019 the #SUSPLACE2019 Final Event "Exploring places & practices through transformative methods" will take place in Tampere, Finland.
Which innovative, unconventional methods are being experimented with to disrupt the established norms in place-based research? How to effectively engage people in place-based research, including marginalised voices? How can researchers' and practitioners' reflexivity guide fruitful experimentation and learning, while acknowledging their normative orientations and ethical underpinnings? What are the future prospects of research for transformative change?
These are some of the burning issues currently facing sustainability transformation research, and some of the question that will be addressed in the #SUSPLACE2019 Final event. SUSPLACE is a Marie Skłodowska Curie Innovative Training Network on Sustainable Place-Shaping.
The Event is inspired by the desire to explore new ways of engaging with communities by means of experimental and unconventional research methods and approaches, to shape places towards desired futures. We aim to gather a dynamic community of researchers, practitioners, artists, and policy makers to engage in fruitful dialogue and cross-pollination of experiences.
Join us for a lively yet relaxed conference, including plenaries, panel discussions, artistic expressions and performances, and field trips to Finnish place-shaping practices! Check out the #SUSPLACE2019 Final Event website for more information.