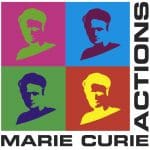 The SUSPLACE Early Stage Researchers (ESR) position 'Social economy, social entrepreneurship' is vacant again. The current ESR accepted another position. We are looking for an Early Stage Researcher to be appointed for the remaining 24 months. The ESR position is hosted by the Latvia University – Faculty of Social Sciences. The position is open for application till March 24, 2017.
SUSPLACE is a Marie Skłodowska-Curie Actions (MSCA) Initial Training Network funded by the European Commission that started October 1, 2015. SUSPLACE aims to train 15 Early Stage Researchers (ESR) in innovative, interdisciplinary approaches to study sustainable place-shaping practices.
SUSPLACE brings together six university partners and seven non-academic partners in seven European countries: The Netherlands, United Kingdom (Wales), Latvia, Lithuania, Belgium, Finland and Portugal. SUSPLACE offers an exciting opportunity in an emerging field of research for 15 ESR. SUSPLACE provides training in scientific and professional skills to enable ESR to pursue an academic career or high-professional careers at various institutes.
Job description
The research objectives are to analyse the potential of new markets beyond the dominant capitalist system and address social economy initiatives, like: community services, social cooperatives, food banks, shared land use projects, charity initiatives, supported work with regard to their organisational arrangements, business models and contribution to sustainable place-shaping, social cohesion and quality of life. This will increase our insight into 'hidden' novelties, practices and economies. The research project is part of the SUSPLACE Working Package 5 'Greening economies'.
Expected results:
1) Insights into how social entrepreneurship can contribute to the greening of economies;
2) Critically reflections on social entrepreneurship;
3) Act practically as knowledge broker among various parties involved in social economy initiatives.
The contract includes two secondment(s) of three months each hosted by SUSPLACE partners: 1) Katholieke Universiteit Leuven, Belgium. Goal: co-supervision and additional knowledge on food economies; 2) Cooperative Except Integrated Sustainability, the Netherlands. Goal: learn skills in sustainable and social entrepreneurship.
Benefits
The ESR will be employed with normal social security coverage by the University of Latvia and will have all benefits provided for in the Marie Skłodowska Curie ITN fellowships regulations, including a highly competitive remuneration, living allowances and mobility expenses and individual research and training budget.
Formal eligibility criteria
You are eligible as an Early-Stage Researcher (ESR) if you are, at the time of recruitment (i) in possession of a university Master degree, and (ii) have a maximum of four years of full-time research experience, including any period of research training. This is measured from the date when you obtained the degree which formally entitles you to embark on a doctorate, either in the country in which the degree was obtained or in the country in which the research training is provided. Selection is, thus, based on professional experience in research, not on age. ESRs should not be PhD holders.
Candidates may be of any nationality.
Because the Marie Curie schemes are designed to encourage researcher's mobility to improve career perspectives, a mobility criterion applies for recruitment: by the time of recruitment, researchers must not have resided or carried out their main activity (work, studies, etc.) in the country where they apply for more than twelve months in the last three years. Short stays, such as holidays, are not included.
Requirements
We are looking for a candidate who has affinity with the topic, is motivated to participate in SUSPLACE and who is interested in participatory research.
The candidate should have proven skills in communication (including writing and presenting) and computer skills, be fluent in English and understand the rules and procedures of Marie Curie Initial Training Networks.
Preferred qualifications for the candidate include excellent grades, research talent (as proven by the master thesis, publications, participation in research projects) and personal ambition.
You are required to undertake transnational mobility when taking up a position in the SUSPLACE project. ESRs will follow training in different countries and spend secondments for three months at two academic or non-academic institutes.
An TOEFL or IELTS English language test may be required.
Tasks
The contract duration is 24 months and should start latest September 15, 2017. The ESR will be responsible for:
Performing research on the described topic based on a research proposal which will be assessed by the host institute
Following the SUSPLACE training programme
Doing secondments in the context of the research at academic or non-academic partner organisations
Participating in the SUSPLACE meetings, co-organising specific activities
Contributing to communication and dissemination products for example by giving presentations, and making scientific findings accessible to field partner
Applications including a Curriculum Vitae and a motivation letter should be sent latest  March 24, 2017 to the Human resources Department of University of Latvia: mailto:pd@lu.lvDelayed applications will not be considered.
Additional information about the ESR project and SUSPLACE programme can be obtained from:
Prof. Talis Tisenkopfs (talis.tisenkopfs@lu.lv), Project director at University of Latvia.
Prof. Dirk Roep (dirk.roep@wur.nl), SUSPLACE Programme coordinator at Wageningen University.
More information can also be downloaded here:
1. General information about the SUSPLACE Programme and 15 Research vacancies
2. Detailed information pack for applicants
More general information about the Marie Curie Actions programme is available at EU-website MSCA ITN.