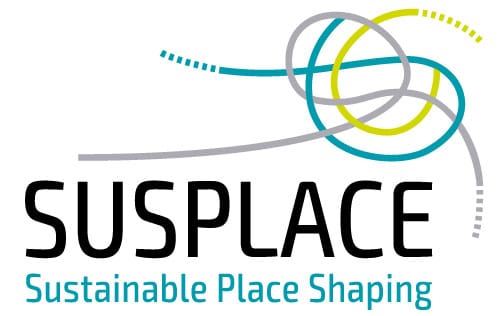 SUSPLACE Autumn School 2017 'Shaping Places, Crossing Disciplinary Boundaries'
October 1- 6, 2017
University of Aveiro, Portugal
From October 1- 6, 2017 SUSPLACE organises an intensive one-week Autumn School at the University of Aveiro, Portugal. The SUSPLACE Autumn School will focus on interdisciplinary approaches towards sustainable place-shaping.
SUSPLACE is a Marie Skłodowska-Curie Actions Innovative Training Network funded by the European Commission. SUSPLACE trains 15 Early Stage Researchers (ESR) in innovative, interdisciplinary approaches to study and further enhance sustainable place-shaping practices. All ESR aim to complete a PhD as a result of SUSPLACE.
Next to the 15 SUSPLACE ESR, the Autumn School 2017 is open for participation for external ESR or PhD-candidates with a maximum of 15. External participants are encouraged to bring in their own research projects and proceedings.
The SUSPLACE Autumn School thus aims to bring together a dedicated group of participants that will work towards a shared and deepened understanding of sustainable place-shaping practices, discussing in particular:
place-based development
sustainability
social-ecological systems
transformative capacity
social innovation
grassroots initiatives
collaborative learning
participatory action research
The programme will include various activities: keynote lectures by renowned scholars in sustainability sciences; workshops discussing theoretical approaches, concepts and methodological issues; interactive sessions in which participants present their research proceedings and get feedback from fellow students and tutors.
A detailed programme will be provided early 2017, with more information on the fee for external participants and the venue. Updates will be published on the SUSPLACE website: www.susplace.net.
The official registration will start on April 1st,  2017. You can already express your interest in the Autumn School by sending an email to: anke.devrieze@wur.nl. We will thus keep you posted.